Your milling ideas in the best hands: From a 30x30x30 mm cube to 500x500x500 mm.
Our advanced 4- & 5-axis centers are ready for your projects.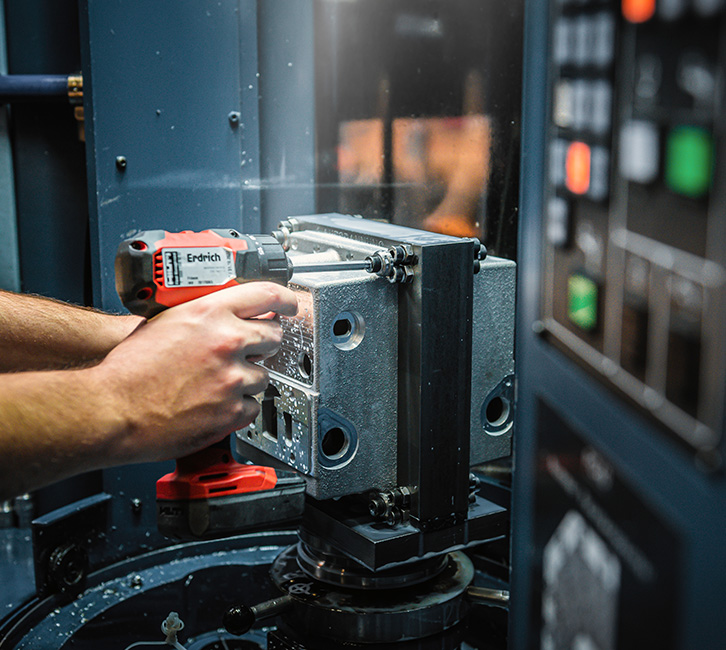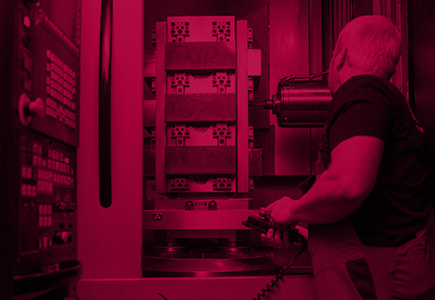 State-of-the-art machines

for the highest demands.

We manufacture milled parts starting from a cube of 30 x 30 x 30 mm up to 500 x 500 x 500 mm on horizontal and vertical 4-axis and 5-axis machining centers. All our machining centers come with a pallet storage of up to 128 pallets and tool magazines with up to 400 tools.

Our machine park is designed for parts with an annual requirement of at least 100 pieces, although individual call-off batch sizes can certainly be smaller.
4-Axis Milling:

Minimal Time Investment, Maximum Performance

In 4-axis milling, we have 15 state-of-the-art machines, most of which are connected to a linked pallet storage and have extensive tool magazines. This configuration allows us to process recurring orders with almost no setup times, ensuring high flexibility and speed in our production.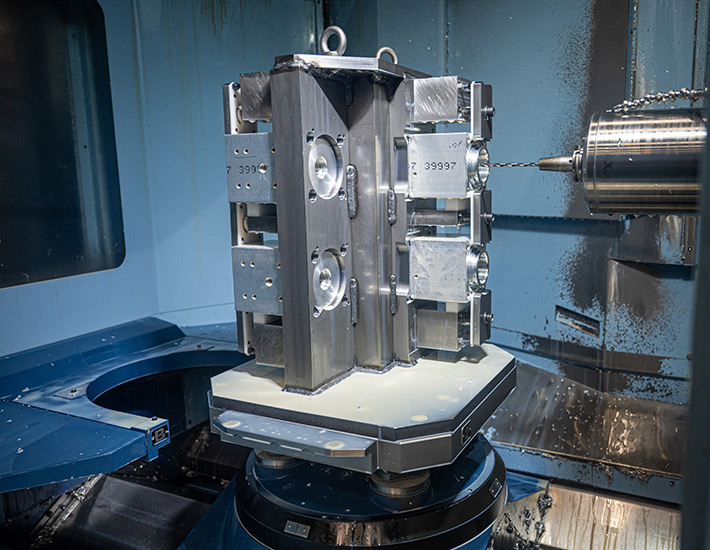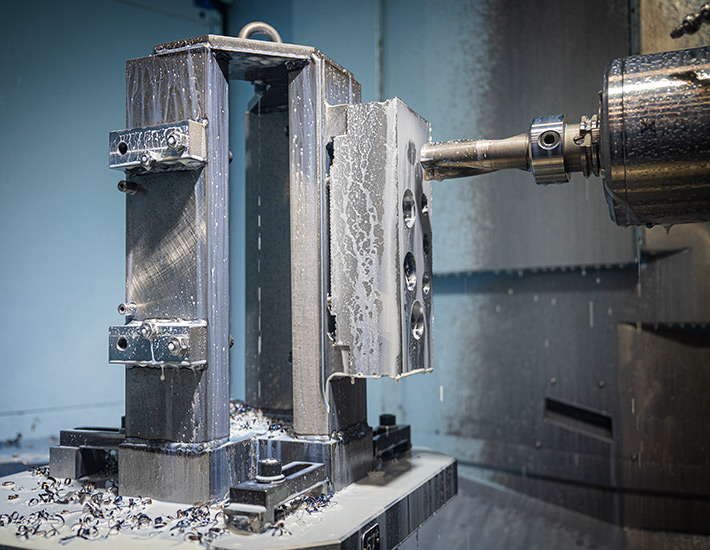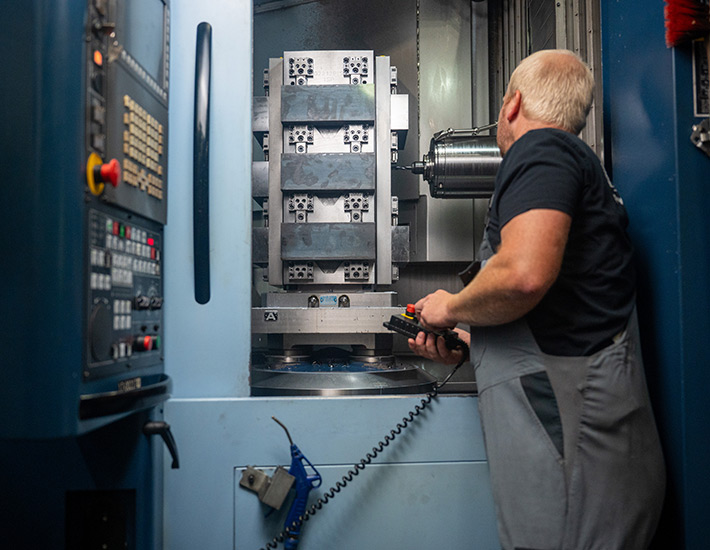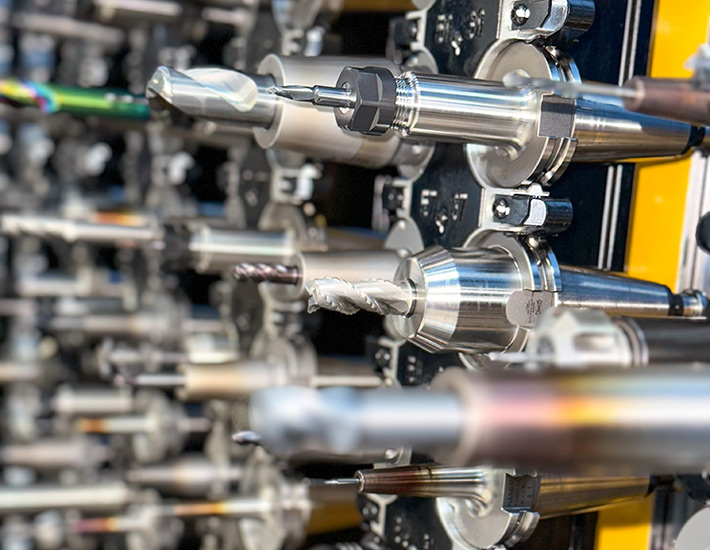 5-Achs-Fräsen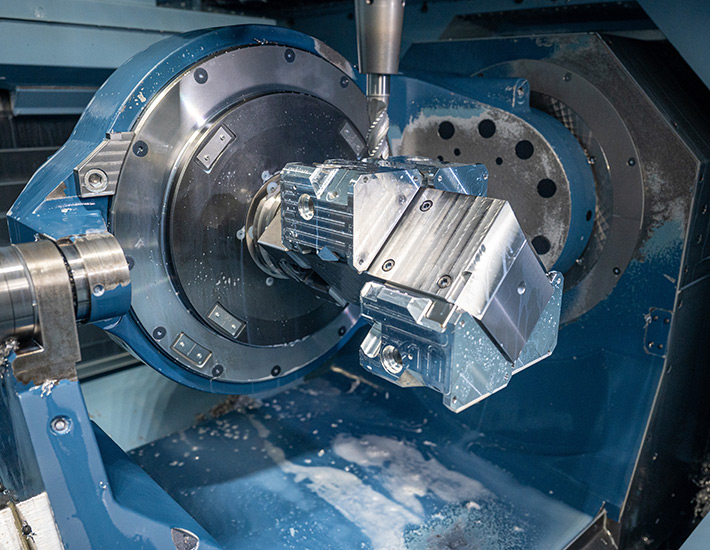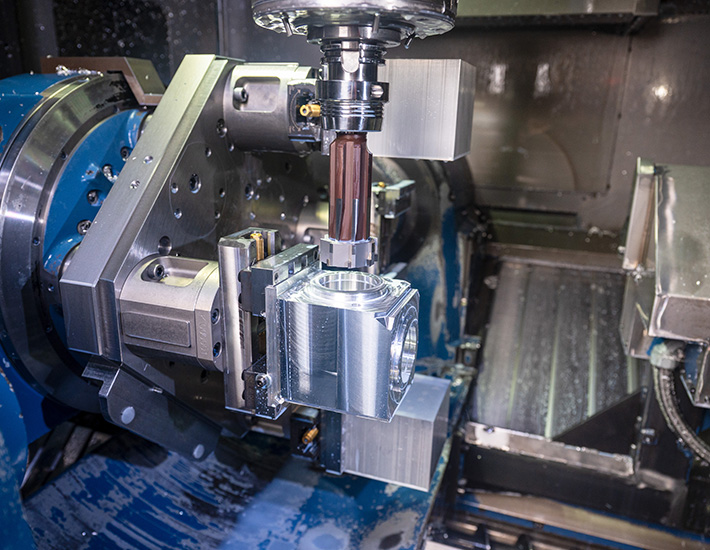 ChatGPT
5-Axis Milling:

Around-the-clock manufacturing with precision.

In 5-axis milling, we achieve high utilization of our machines, supported by the use of large pallet storages and tool magazines at each of our nine facilities. Furthermore, our standardized clamping concept allows for rapid retooling. Wherever possible, we also increase our productivity in 5-axis milling through multiple clampings.
Always Ready

Our Key to Reliability
Reliability is of the utmost importance to us. By always having multiple machines of the same type in operation, we can act flexibly in the event of unforeseen breakdowns and ensure continuous production.
This way, we remain a dependable partner for you.